What is the Liebster Blog Award?

The Liebster Blog Award is given to up and coming bloggers who have less than 200 followers. "Liebster" is German for "favorite". This award is the "favorite blog award."

The rules for this one state that you answer the 11 questions asked of you by the Blogger who gave you this award.

I really appreciate your nomination http://beautyineverymoment.blogspot.com/ and http://kasiulek1895.blogspot.com/– Thank you very much!
ANSWERS Part I:
1
What makes you the most pleasure in life?
Doing what I love.
Designing, writing about fashion , shopping , music, love...
2
How do you cope with stress?
Frequently it's music .
Sometimes nothing special .
Depending on my mood , the weather , problems , emotions etc.
Another way to beat stress is a message to my LOVE .
He is the cure for all evils ;P
3
Favorite joke?
I don't have :(
4
The best cosmetic hair you had any opportunity to test .
shampoo "Biały jeleń" .
I'm allergic and I have sensitive hair.
5
Cheap and good care products .
Cosmetics from "siarkowa moc"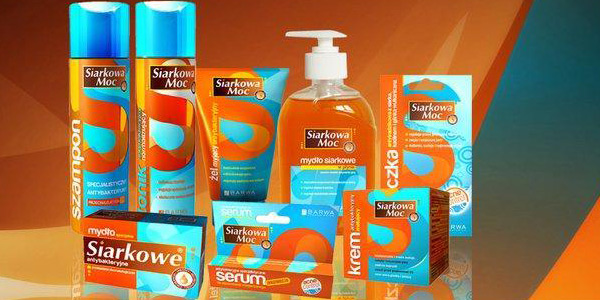 6

The most motivating quote I've ever heard ?

" You're allowed to scream , you're allowed to cry , but to not give up . "

7

What touched you recently ?
The movie " Hope Springs " 8.Co recently caused a smile to your face?


I smile every day for the same reason .

I'm a crazy optimist now fall in love.

So smile is even more honest. <3




9

The film worth recommending ?
" Friends with benefits"

10th

How do you cope with your bad habits ?

I don't advise with it :(




11th

The last time you did something for the first time ?

In July, the first time when I believed in love !

I hope I don't regret ;)

ANSWERS Part II:

1 What are your plans for the future?

Graduate my study and start my own businesses . I want to design, create and fulfill my dreams.

2 How would look like your dream vacation ?

I had my dream holiday this year . Another "drem vacation" will be spend with my beloved ;) My love, new people , exotic , crazy <3

3 If he went on a desert island what one thing would you take with you? Why ? ( This says a lot about the personality )

I'd take ... hmmm ... my sexy man because I don't want to be alone. When we are together we can have everything! ;)

4 What would you like in the change ? Why ?

I would like to be able to take my lives into my own hands ! Don't be dependent on anyone and controlled by anyone.

5 One word that describes you .

WILD

6 What song do you most associate with summer ?



8 The most beautiful memories of my childhood.

summer afternoons spent with my grandfather and raspberry ice cream <3 9 The biggest success in life.

My study. The first time when I said NO for ideas my parents. And now I can study what I wanted.

10th What was the reason that you write a blog?
Blog = place to write, to express myself, my views, confide in, to show my true self.

11th The most beautiful place where you have been?
My mind ;)
My awards goes to: http://www.raroika.blogspot.com/ http://wbutowie.blogspot.com/ http://urbanfashion-modernlife.blogspot.com/ http://blu-bla-blo.blogspot.com/ http://www.madameache.blogspot.com/ http://basiasmoter.blogspot.com/ http://tinyproperty.blogspot.com/ http://froosheer.blogspot.com/ http://kasiadirtyfashion.blogspot.com/ http://luuvmy.blogspot.com/ http://vanilia120.blogspot.com/

My Questions for all you winners:

1. What is your purpose for your life?

2. Are you currently working on meeting your goals?

3. How do you find relaxation is this busy world?

4. If you could be anyone you wanted to be, who would you choose and why?

5. Do you journal or keep a diary and if so, why?

6. If you could change the world, where would you start?

7. Do you value your friends and generally keep them for life?

8. Are you a good friend to others and to strangers who need help?

9. What is your greatest dream and do you intend to reach for it?

10. What brings you the most joy and happiness?

11. What do you expect your readers to get from your writing?

PL VERSION:

1

.

Jaki jest Twój

życiowy cel?





2

.

Czy obecnie

pracujesz na

d

spełnieniem

swoich celów

?





3

.

Jak odnajdujesz relaks w

dzisiejszych czasach?





4

.

Jeśli mógłbyś/ mogłabyś

być kim

chcesz

,

kogo byś wybrał/ -a

i dlaczego?





5

.

Prowadzisz

pamiętnik

, jeśli tak

, dlaczego?





6

.

Gdybyś mógł

zmienić świat

,

od czego byś zaczął/ zaczęła

?





7

.

Czy

cenisz

swoich przyjaciół

chcesz

utrzymać obecne przyjaźnie

do końca życia

?





8

.

Czy jesteś

dobrym przyjacielem

dla innych i

dla obcych

, którzy potrzebują

pomocy?





9

.

Jakie jest twoje

największe

marzenie

i

masz

zamiar

je spełnić

?





10

.

Co

daje Ci

najwięcej

radości i szczęścia

?





11

.

Czego oczekujesz od czytelników swojego bloga

?